In August 2012, Kickstarter launched a crowdfunding campaign for the development and production of a virtual reality headset – the Oculus Rift. Within four days, the originally targeted goal of 250,000 dollars was reached and the campaign achieved a total of nearly 2.5 million dollars. The first developer kit was released in 2013, and the manufacturer company Oculus VR was taken over by Facebook a year later. As a result, a lot of software and hardware companies were launched and boosted the virtual, augmented and mixed reality technology.
With the market launch of the Oculus Rift and the rise of Google Cardboard, we started experimenting with stationary and mobile virtual reality solutions in 2014. At an early stage, we decided to focus on mobile devices and therefore on VR applications more accessible for a large public.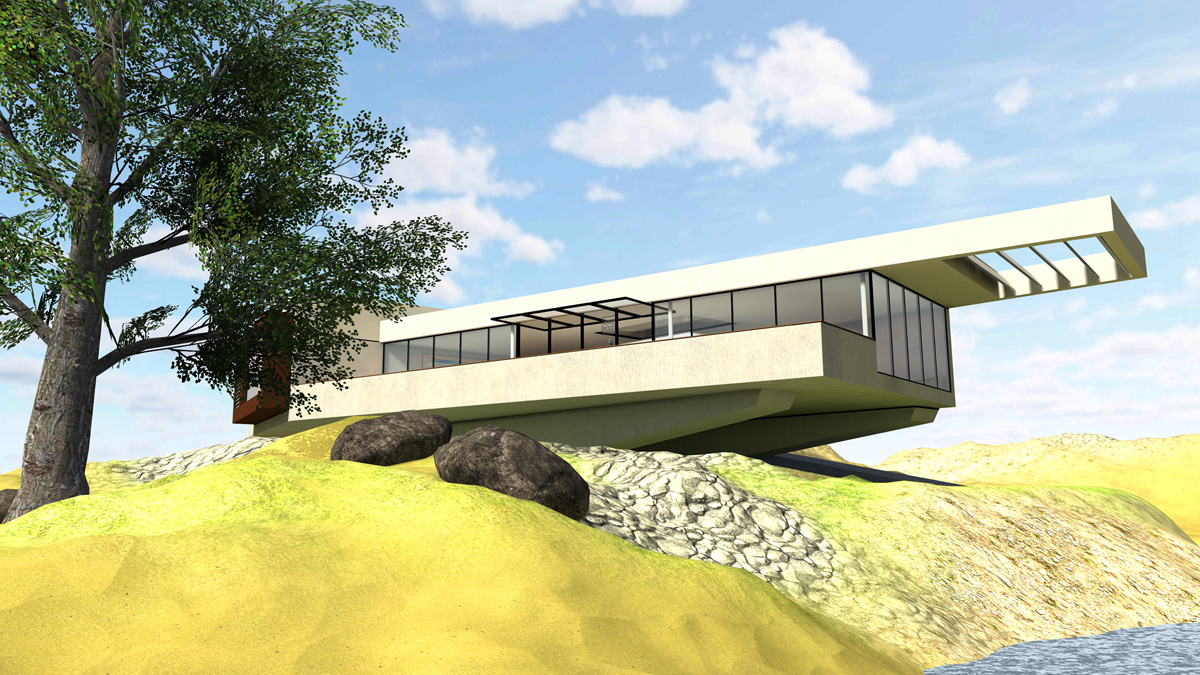 Our first experiment looked at 3D models that are computed in real-time. This allows the user to seamlessly navigate through a virtual environment and activate a variety of interaction options. Therefore, Johan has designed a pavilion with a special focus on navigation within the VR environment. He describes this as "Virtual Architecture", which is based purely on the requirements of a VR environment without primarily having the intention for construction in the real world. During the design process, Johan has constantly checked the pavilion for "VR capability" using the Oculus Rift, thus finding the optimum proportion for each room.
However, the disadvantage of the representation of 3D models in real time is the (still) relatively weak computing power of mobile devices, which leads to a lower reality feeling. We published the results of this experiment in an app named "Shoukeijs VR".
In a second approach, we used high-resolution still-renderings and developed workflows to enrich these 360° renderings with interactive elements, so we were able to set up very realistic environments. We only had to cope with some limitations according the movement in the VR environment. The app "VR ArchViz Pavillon" demonstrates this approach.
With this method – the use of still-renderings – we achieved the most convincing results on a Samsung Galaxy S6 in combination with the Samsung Gear VR headset. It can even stand comparison with computer-assisted real-time solutions such as the Oculus Rift.
We directly share our experiences and the results of these experiments with our customers in order to show them the latest technologies and new ways of presentation.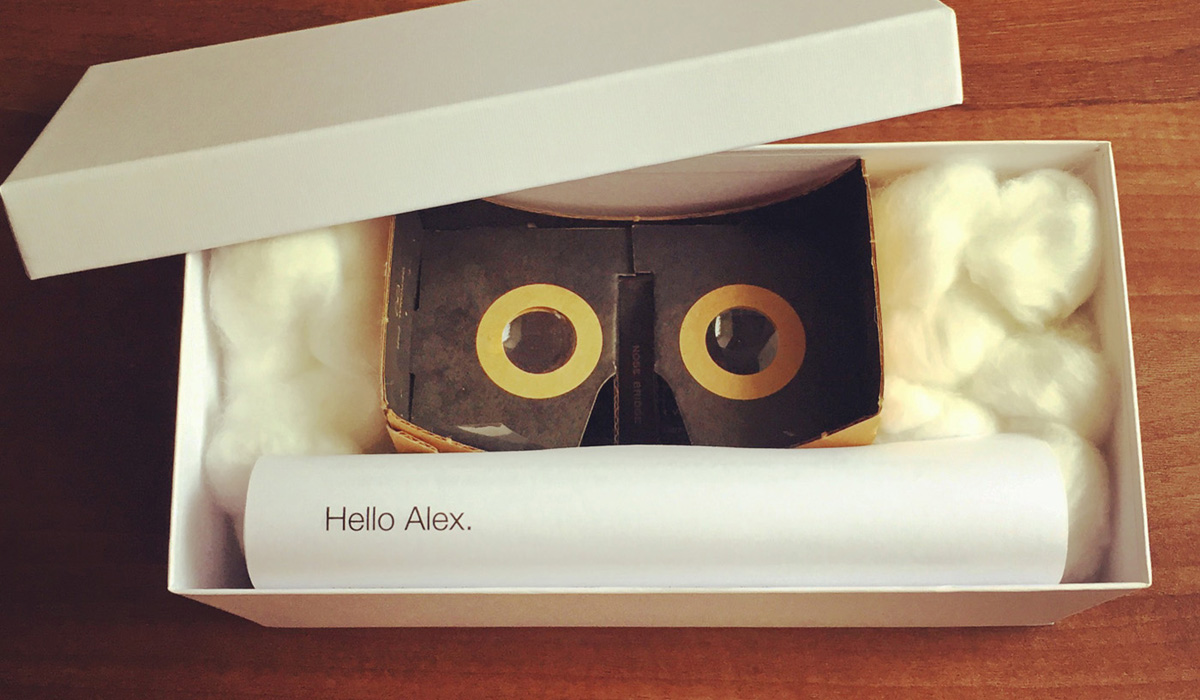 At the moment, we pay particular attention to augmented and mixed-reality technologies, and we are working on concepts how to implement these techniques in practical applications for the use in daily work and in the field of marketing.