In the late summer of 2014, Kay received a call from his former colleague Erik. Both worked together at the advertising agency TBWA in Berlin and in the meantime Erik had changed his job and worked as user-experience designer at Thomann Cyberstore. Thomann is the world's leading online music supplies shop with a remarkable company development and above all a great philosophy, which earned them a loyal clientele. The company had already recognized the growing importance of mobile commerce at an early stage and made several attempts to convert their shop into smartphone apps. Unfortunately, the first attempts were unsatisfactory due to their special requirements, so they considered a new development of their apps.
In a first phone call, Erik and Kay discussed various general approaches that would meet the requirements as well as the individualdemands. After a few more calls, in which the technical approach was drafted in more detail, we built a first prototype to see if the concept could be applied in practice. The result was very promising and therefore the project "Thomann Official 2015" was launched – a complete new development of their native apps for iOS and Android.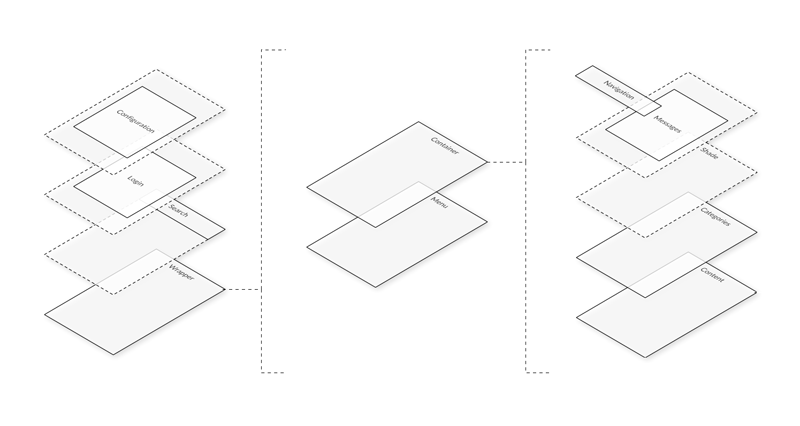 We developed a hybrid app that uses both native as well as web technology-based elements. With this method, we ensured the desired separation of function and design. Great importance was attached on a user-friendly interface and, above all, on fast loading times and high performance.
However, the development did not run as smoothly as expected. In the middle of the project, we encountered the problem that some basic features were not available on the Android platform. Therefore extensive tests on feasibility had to be carried out – with an uncertain outcome. If we were unable to implement these functions, the project would have had to be terminated prematurely. Accordingly the atmosphere in the team was very tense. But in close cooperation with the developers of Thomann's mobile website, we finally succeeded in getting a grip on the problems and released the apps slightly belated but nevertheless right in time before the Christmas season.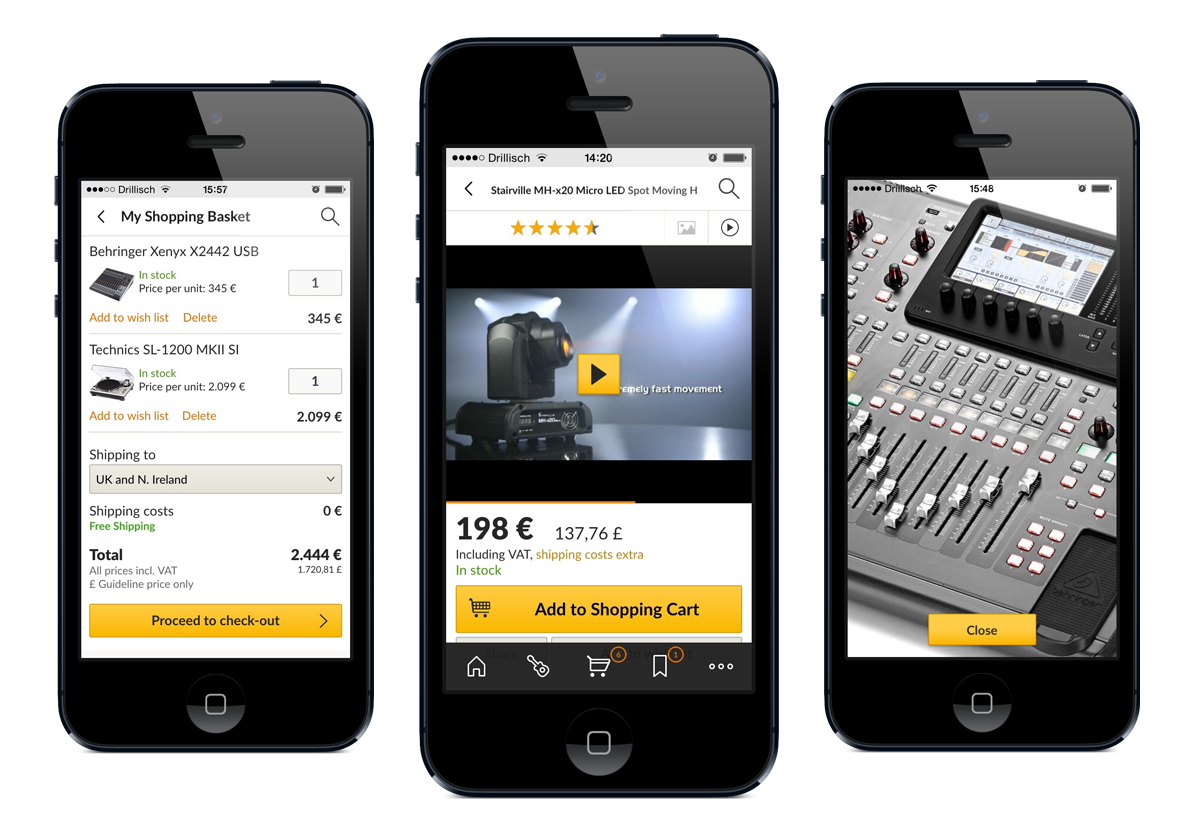 Both apps, on iOS and Android, became a great success. Thomann – but above all the customers of Thomann – was very satisfied and the apps are rewarded with very good ratings in both App Stores.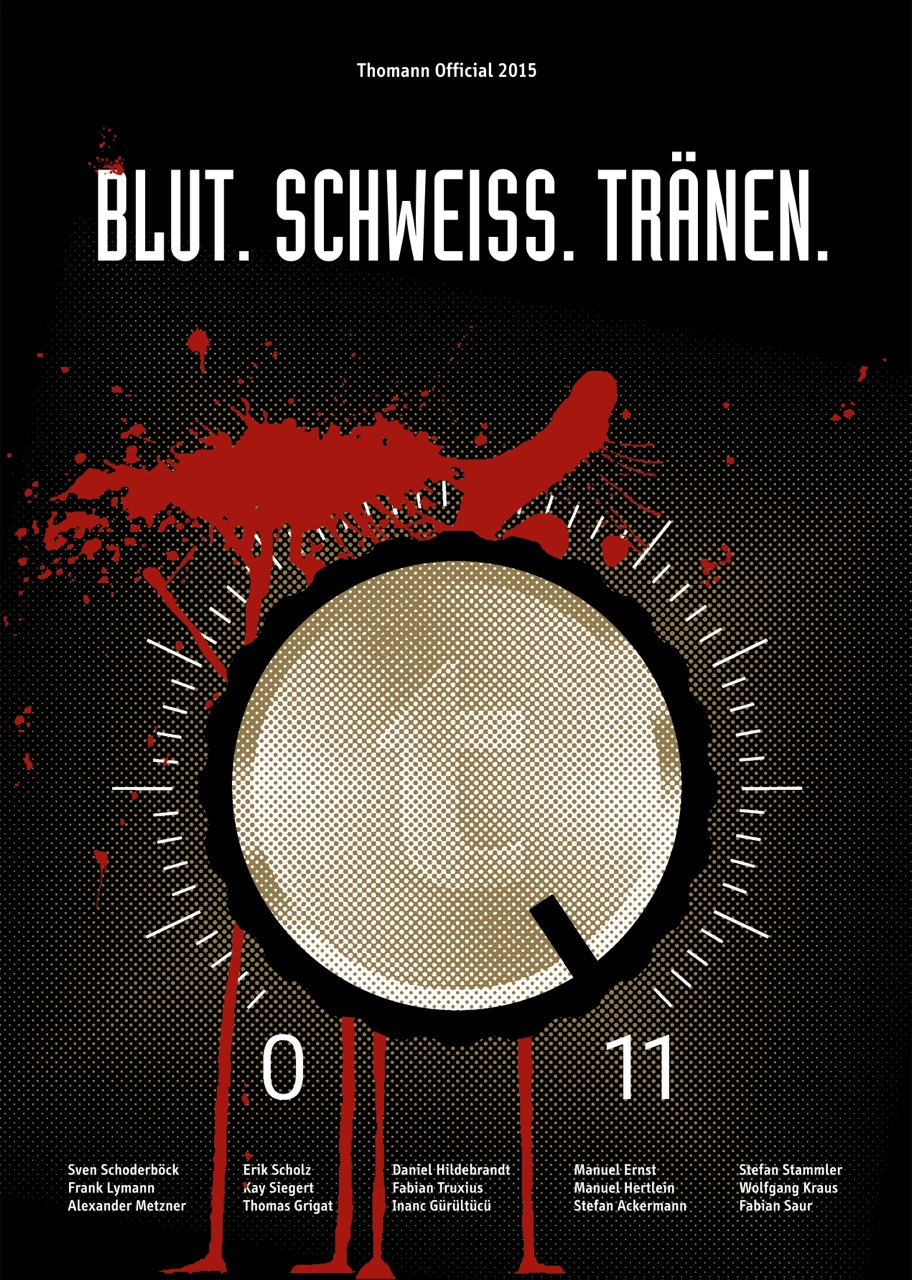 To commemorate the endurance and the great achievements of all participants, we comissioned the media designer Susanne Weigelt to design and produce a limited edition of silkscreen printings that we sent as personal gift to each team member.