Christmas 2013. That year, Kay spent his holidays together with his parents, siblings, nephews and nieces in his hometown.There was a lot of food, much to talk about, again a lot of food and between the meals everybody complained about too much food. Next day – while eating cake – the smartphone of his brother-in-law was passed around showing a video in which Kay's niece played a self-written song. The song was pretty good and Kay asked if she had plans to publish it on YouTube. She denied – with a mixture of embarrassment and uncertainty.
Snapchat had seen a phenomenal triumph over the two previous years. Their key of success: "self-destructing short messages". Recipients of a message can only view it once and then it is deleted automatically.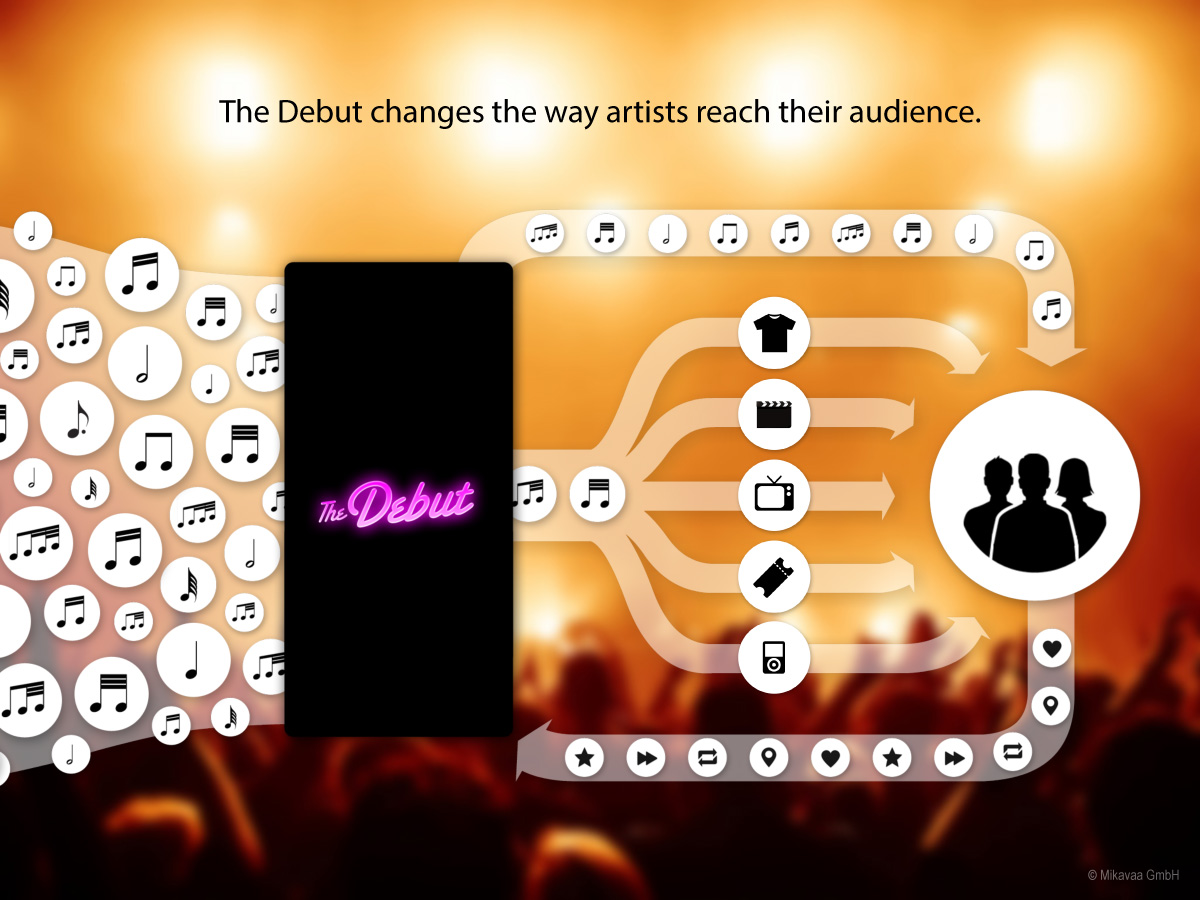 Kay then came up with an idea: what will happen if young musicians be able to play their music to a randomly selected audience without having to worry about Internet trolls? Each viewer should be able to watch a video only once and decide if he liked it and therefore wants to see more videos of the artist in the future.
We discussed the idea internally, the approach was convincing and we developed a first prototype. The result was a smartphone app, which we named on the beautiful and – as we find – suitable name "The Debut". In the first version of the app it was possible to discover new music in a personally favored music genre, playing self-written music anonymously to a randomly chosen audience as well as to the musicans fanbase, following closely how the releases were accepted and from what parts of the world the fans came from.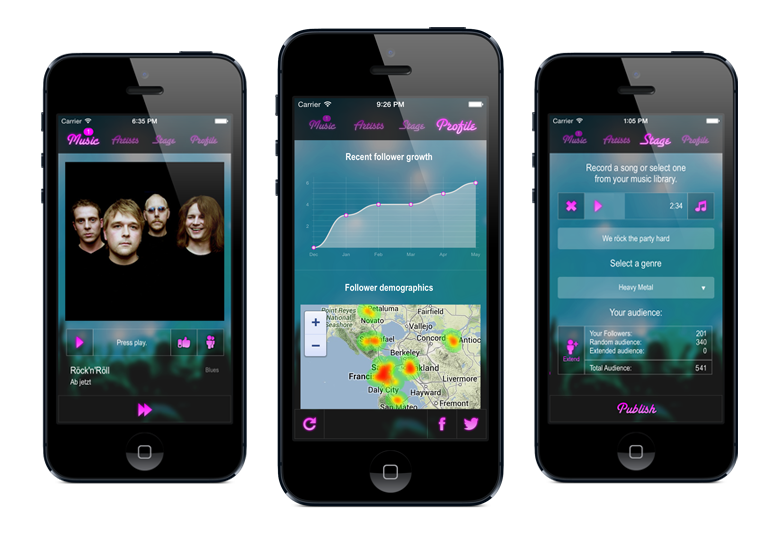 After talks with investors, we started a closed beta phase with artists and journalists. We talked a lot with the artists and implemented their experiences into the mechanics of the service.
However, we realized that we would quickly reach our limits if we were to run the service as a small digital agency without organizational, financial and technical support. The rising costs for hosting media files and providing video streaming would have been only the first problems. That´s why we are currently in talks with companies from the music industry to find a suitable cooperation partner for "The Debut".