The municipality of Tarp is located in the green north of Schleswig-Holstein near the Danish border. Its convenient location and well-developed infrastructure offer both a beautiful, pristine place to live and a perfect location for the establishment and operation of companies.
The Administrative Office of the Municipality of Oeversee chose a contemporary approach for the marketing of its newly developed residential area called "Schellenpark" and commissioned us to create a concept for an information and marketing website – inspired by our previous work with map-based visualizations. It soon became apparent that a location-based presentation is much more than just a pure project presentation, so we developed an innovative concept that had a completely new approach.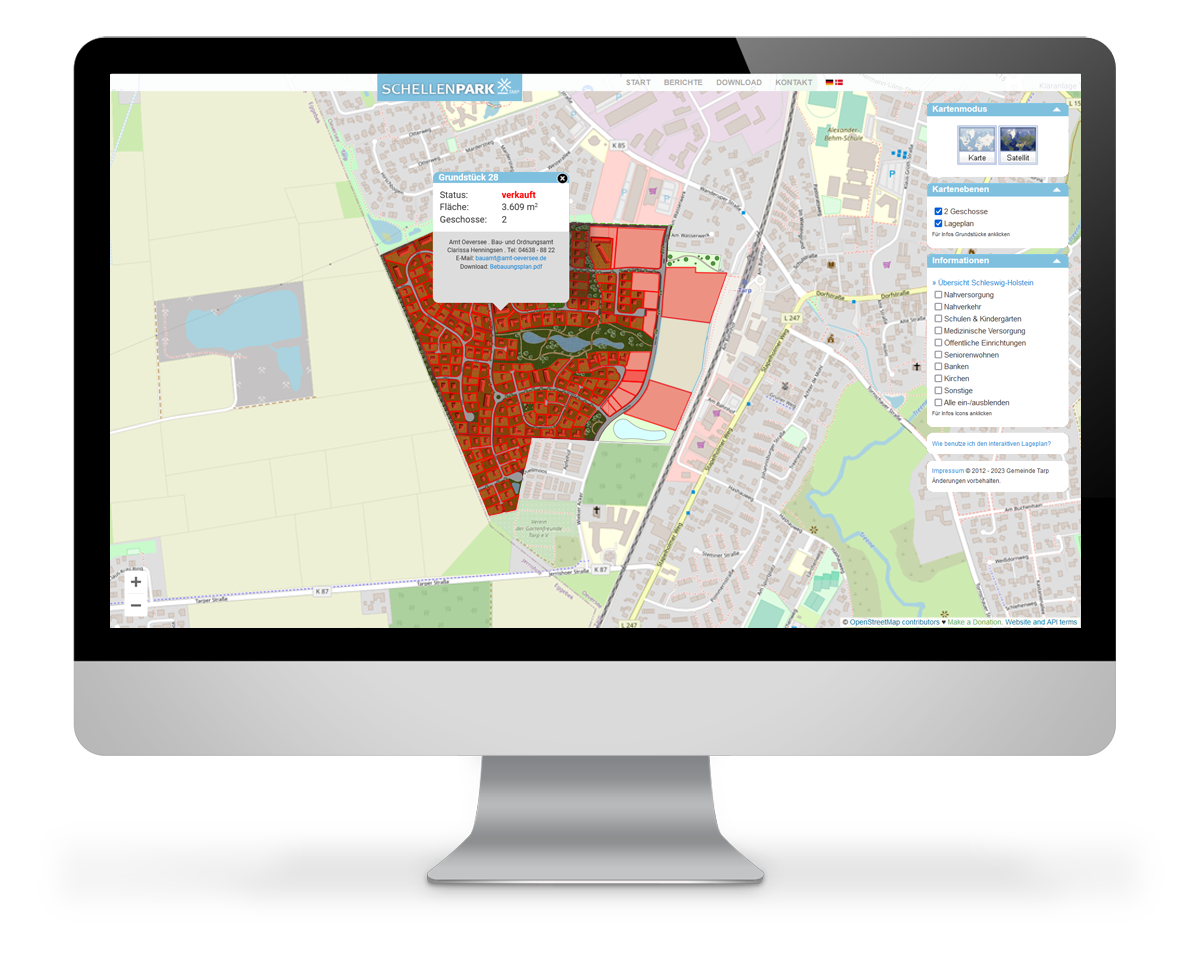 The main concept was the presentation of the project's information on two levels: on the first level, general information about the municipality and the ongoing development of the "Schellenpark" should be provided. The website visitors are welcomed with large-scale visual impressions of the whole region and the municipality, gradually going deeper into the organizational details of the project before finally moving over to the second level. This next level is based on an interactive map of the region with a graphical presentation of the official land-use plan and the available properties – including details about the respective parcels. Further information on infrastructure, transport connections, local supply, and cultural facilities can be individually activated and shown on the map. As a special highlight, an interactive 3D model of the entire residential area is integrated into the virtual globe "Google Earth" and can be explored directly on the website. The concept was very convincing, and we finally implemented the project in close cooperation with the Administrative Office of Oeversee.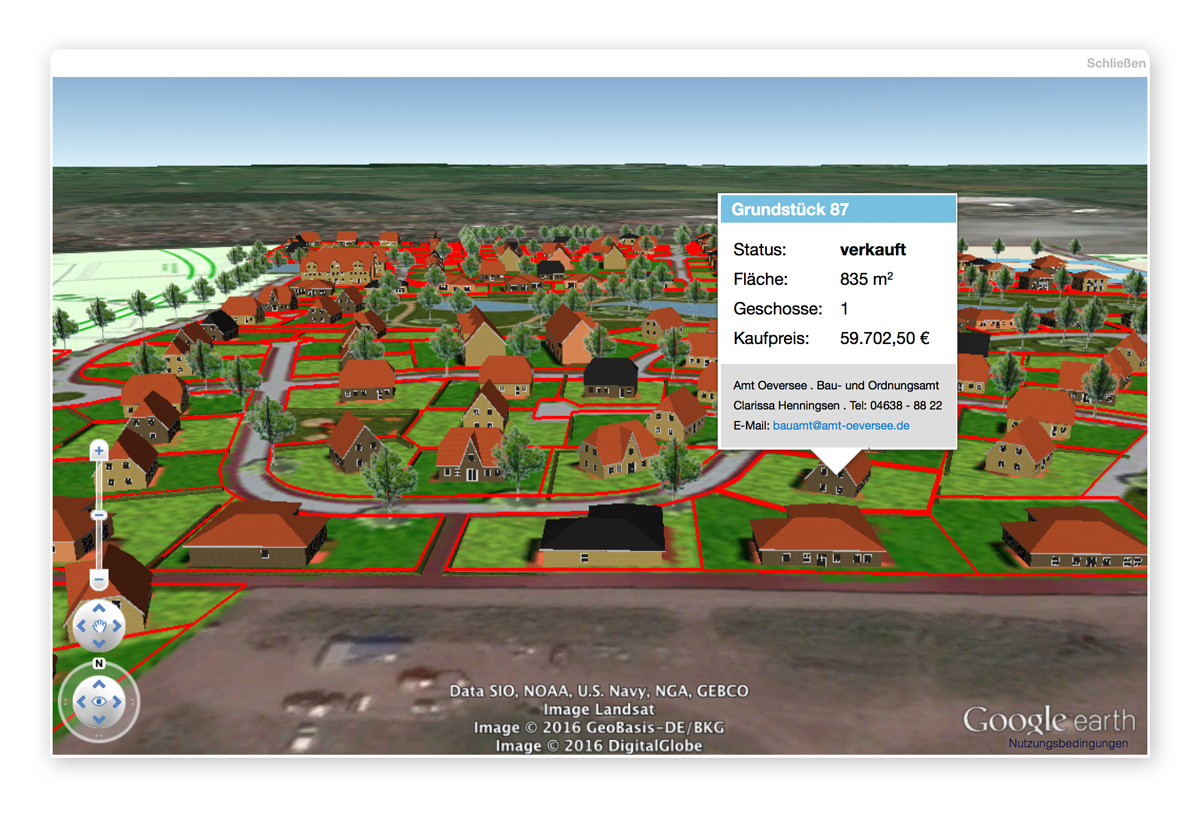 The employees of the Office are using a content management system to keep the development progress up to date, offering the municipality residents access to information about the state of development at any time. So in addition to its primary purpose as a marketing tool, the website is also a further step towards Open-Government – and a very innovative one on top of that!
In May 2011, the website "Schellenpark.com" was published and helped the municipality to completely sell the properties of the first phase of construction within one year. Due to this success, further construction areas were developed in the following years, and the website expanded accordingly.