The work of an architect regularly involves construction site inspections, in which the whole building is measured and the current state of a project is assessed and documented. As an architect, Johan is often involved in property inspections of projects which he later designs and visualises. During an inspection, countless photographs are taken, rooms are surveyed and the results are usually entered on large-format printed floor plans of the building. And as every building expert knows, there may be numerous plans depending on the project scope. The architect is usually fully packed with a measuring laser, folding ruler, camera, the floor plans, several pens and of course paper sheets for notes and quick sketches. The additional work for processing the collected data – e.g. the sorting and allocation of the recorded photos – can also take several hours.
We found that at least the latter is a problem which is relatively easy to solve by simply placing the photos on a digital floor plan. That was the starting point of our app Plaans.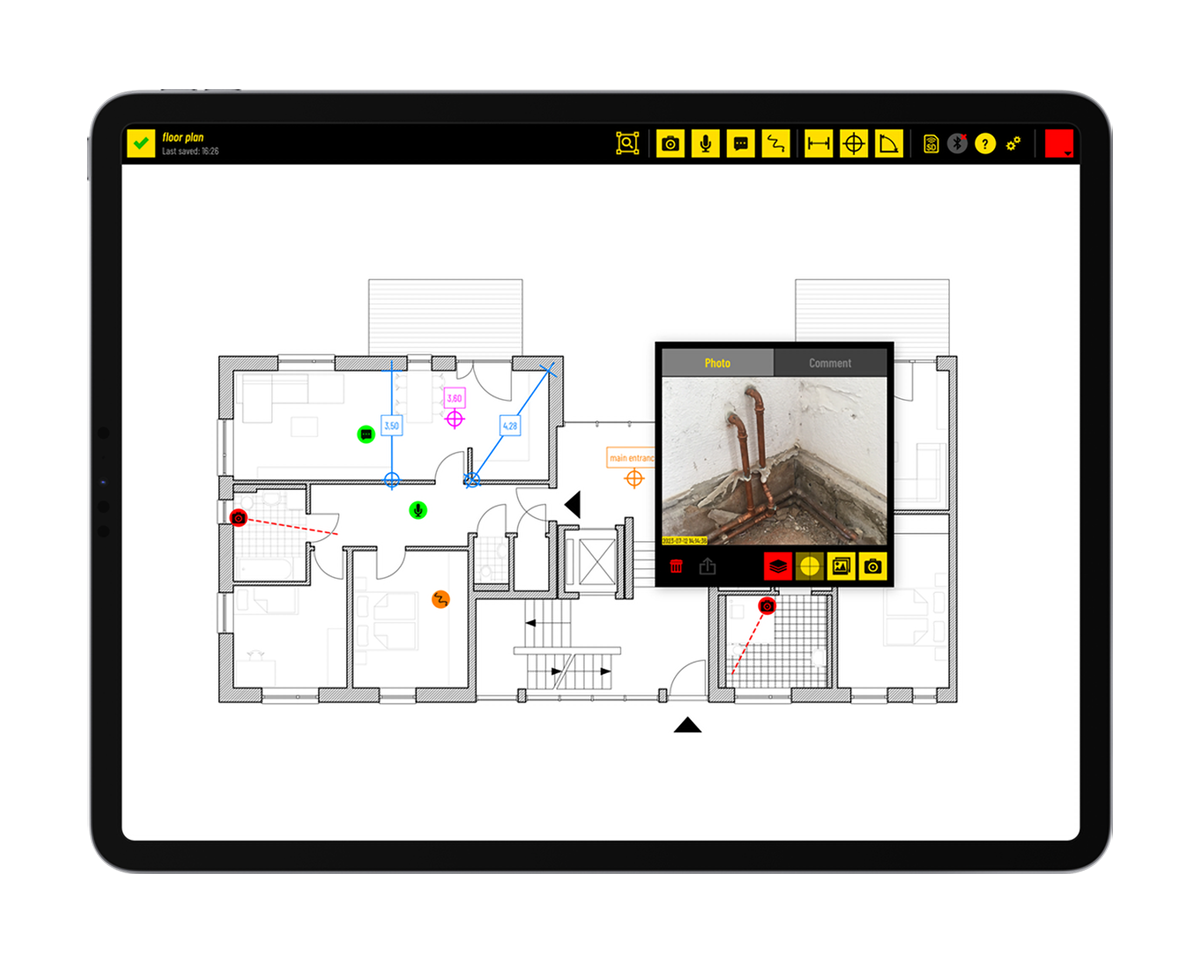 In a first prototype, the user could import digital plans into an iPad app, enter measured values ​​on different layers, and record and insert photos of specific details at the appropriate locations, even by indicating the direction of the view. All data were organized in a clear file structure and could then be exported for further processing.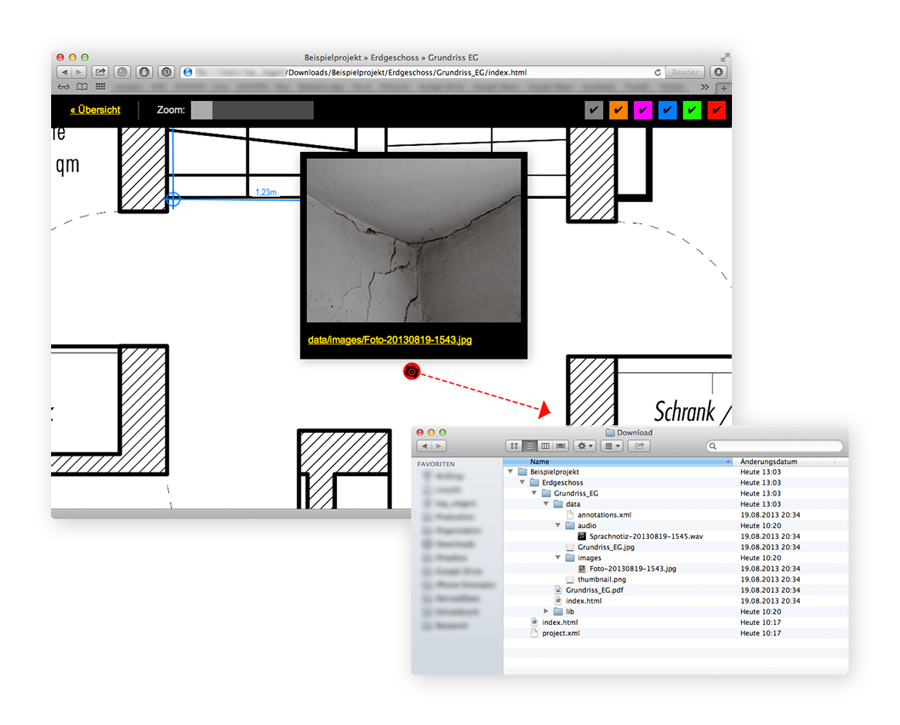 The app was an enormous relief for Johan, which is why we decided to introduce the app to our customers. The feedback was overwhelming: a customer immediately used it on his construction sites and the amount of time he had saved with the app, he probably had to spend with explaining to others that the app was not yet officially available. Step by step we expanded the range of functions, e.g. a function to enter angular dimensions as well as audio and text commentaries. We also integrated the support of Bluetooth-enabled measurement lasers to simplify the automatic acquisition of measurement data. Finally we published the app in the App Store.
We have spent a lot of time finding useful accessories that make working with an iPad and our app even easier and more enjoyable. For example, we tested a whole range of additional holding devices for an iPad, tried out a variety of measurement lasers and gave our customers recommendations which of our accessories is the most useful in price-performance ratio.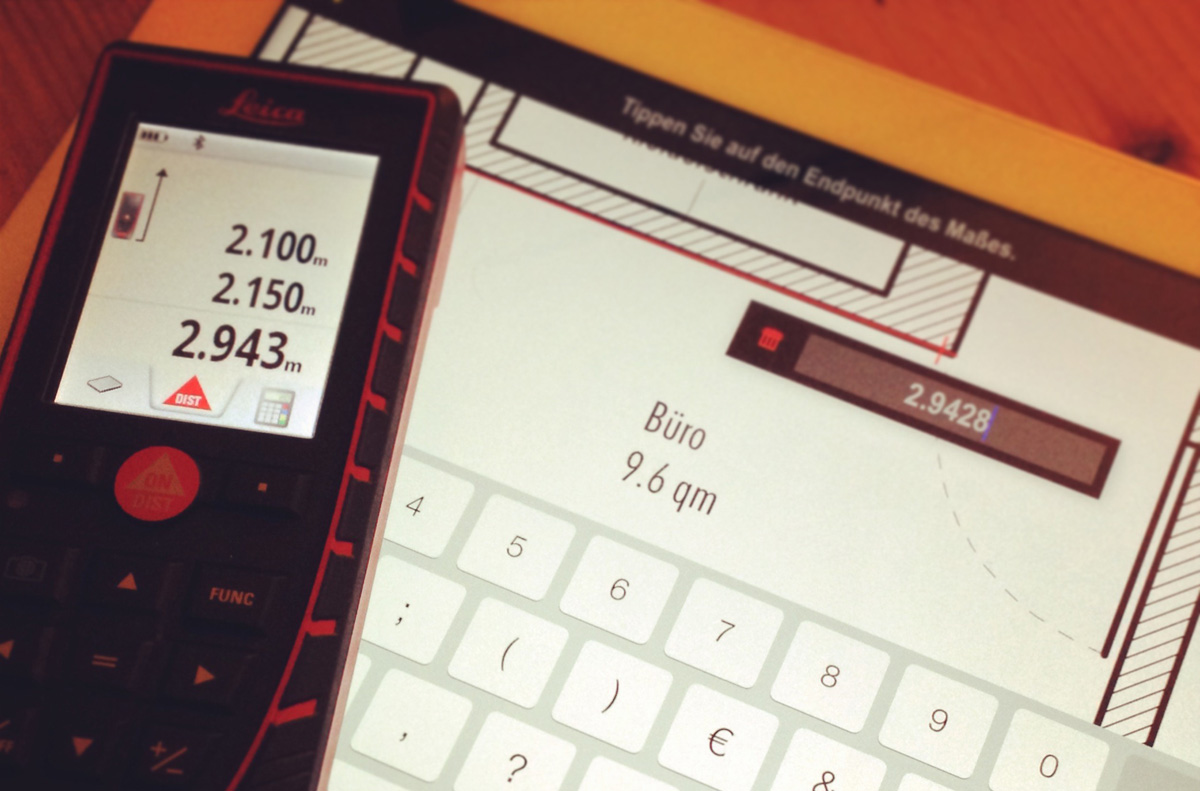 Plaans has now evolved into a comprehensive and easy-to-use documentation tool for architects, consultants, craftsmen, facility managers and interior designers. We have a lot of satisfied customers – from independent building surveyors to entire departments of large engineering firms.
Meanwhile, Plaans has its own product page where we present the app in more detail: www.plaans.com